What is surrogacy?
What is surrogacy? Before going further, it is very important to understand what is surrogacy?
Surrogacy may seem like a relatively new process but, in fact, it has been existing since biblical times. Since then, the advancement in this challenging yet fulfilling speciality of the surrogacy process has made it possible for many intended parents to fulfil their dreams of parenthood.
In vitro fertilization (IVF) process allows a woman to carry the baby for a couple who are unable to conceive naturally. In the surrogacy process, an embryo formed from the egg and sperm of the intended parents (or by using a donor egg and sperm) is put inside the uterus of another woman known as the surrogate.
A legal agreement is made between the intended parents and the surrogate mother. The surrogate mother agrees to carry the baby for 9 months and then hand it over to the parents.
FOR MORE INFORMATION ON THE SURROGACY PROCESS, click here 
SURROGACY CENTRES IN COIMBATORE
Surrogacy centres in Coimbatore offer premium services to the intended parents as well as the surrogate mother. The procedure is performed by skilled specialists, who have years of experience. It is also made sure that the surrogate mother is well experienced and keeps the unborn child safe.
TOP SURROGACY CENTRES IN COIMBATORE
Nova IVF Fertility Centre
Iswarya Fertility Centre
Sakhti Fertility Centre
Rao Hospital
ARC International Fertility & Research Centre
1. Nova IVF Fertility Centre
Nova IVF Fertility has over 26 centres across India and Bangladesh. In the last 8 years, they have reached over 35,000 IVF pregnancies. Nova IVF Fertility Centre in Coimbatore is located in Peelamedu not only sees a high patient influx from other cities like Tiruppur, Thrissur, Mysore and Salem in Tamil Nadu and also from Kerala. is affordable Surrogacy Cost in Coimbatore. The world-class facilities at NIF Coimbatore make fertility diagnostics comprehensive and aids in the treatment of female and male fertility issues. No hidden costs are levied plus billing is transparent and affordable. Patients are also offered 0% EMI. 
Services Offered:
Infertility assessment

Surrogacy

Blood Tests

Semen Analysis

Intrauterine Insemination (IUI)

In Vitro Fertilisation (IVF)

Intracytoplasmic Sperm Injection (ICSI)

Magnetic Activated Cell Screening (MACS)

Pre-genetic Testing (PGT)

Hysterosalpingogram (HSG)

Beta HCG
Doctors:
Address: Nova IVF Fertility, LTL Building, D.No.1334/3, First Floor, Avinashi Road, Peelamedu, Coimbatore
FOR MORE ENQUIRY, CONTACT- +91 9643264509
2. Iswarya Fertility Centre
Iswarya Fertility Centre provides complete surrogacy services from searching for a potential surrogate mother to delivery of Baby. They run one of the biggest and successful Surrogacy programs in Chennai, Coimbatore, Madurai and Palani. All their centers provide accomodation for Surrogate mothers during their entire stay till delivery of the baby. They take care of legal documentation and other aspects of Surrogacy. They have successfully delivered more than 100 surrogate babies making us the 1st in Tamil Nadu, India.
Services Offered:
Surrogacy 

Services Andrology

 Hysterectomy

 Infertilidade

 Family Planning

 Cervical Cerclage

 General Pediatrics

 Pregnancy Exercise

 Adolescent Medicine

 Adolescent Problems

 Contraception Advice

 Infertility Treatment

 In vitro fertilisation

 Vaginal Infection Treatment

 Erectile Dysfunction Treatment

 Treatment For Diseases In Pregnancy
Doctors:
Dr. Cha

ndralekha (Director– Infertility Specialist, Obstetrician, Gynecologist)

Dr. Arun Muthuvel

(MBBS, MS -OBGYN, MCh – Reproductive Medicine & Surgery)

Dr. Aravind Chander (

MBBS, MD – OG, FMAS, DMAS, ART (Singapore))

Dr. Reshma Shri (

MBBS, MS Obstetrics and gynaecology)

Dr. Amutharani (

MBBS, MS (OG), Fellow. Reproductive Medicine)
Address: No 238, Avarampalayam Road, Sidhapudur, Coimbatore – 641044
FOR MORE ENQUIRY, CONTACT- +91 9643264509
3. Sakhti Fertility Centre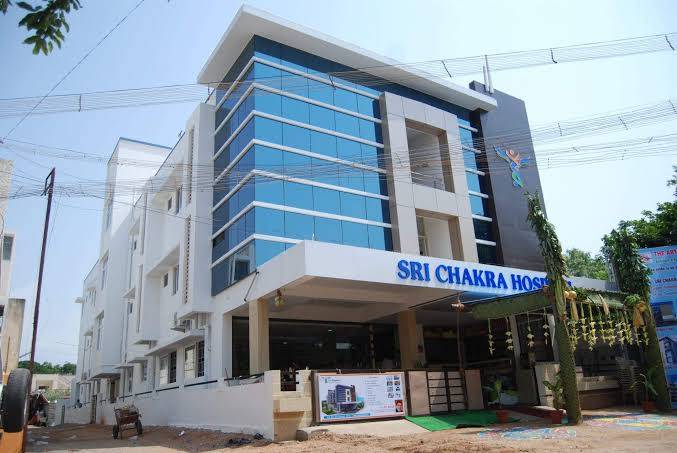 Sakthi Fertility Centre is one of the most well known Maternity hospitals in Coimbatore. Sakthi Fertility Centre provides services including Artificial Reproductive techniques like IVF (In Vitro Fertilisation) or IUI (Intrauterine Insemination), along with infertility treatments Sakthi Fertility Centre also provide Maternity or Delivery related services like Normal Delivery, Care during pregnancy (ANC), C-Section or High risk pregnancy care and treatments for Periods related issues like irregular or no periods, PCOD or PCOS, PMS/PMDD and Uterus related problems like Fibroids, Polyps, Ovarian cysts removal. Success rates for Sakthi Fertility Centre are 68% in IVF, 92% in surrogacy and 50% in IUI. 
Services Offered:
Doctors:
Dr Savitha Ashok (MBBS, DGO, ART)
Dr Ashok Muthukrishnan (MBBS, MS, MRCS, FMAS, FIAGES)
Address: Dr. Prabhoo Medical Foundation campus, Old no.74/New no.97, Narayana Guru Road Opp. Narayana Guru Mission, Saibaba Colony, Tamil Nadu 641011
FOR MORE ENQUIRY, CONTACT- +91 9643264509
4. Rao Hospital
Since 1985, the hospital has assisted more than 30,000 childless couples to have children by laying greater focus on infertility and laparoscopy.
Rao Hospital stands as a market leader in the field of improving health care quality and safety. They have also helped in the development of some of the best practices in the industry in the field of Assisted Reproductive Medicine. Rao Hospital is well known for its most sought after training programs in the nation thus providing a strong training ground for physicians, allied health professionals and nurses. 
Services Offered (Fertility Services):
Doctors:
Dr. Asha R. Rao MD., DGO
Dr.Damodar R.Rao,
Dr.Padmashri.
Dr.Khamrunnissa
Dr. Geetha R
Dr.V.Abarajda
Address: No. 120, west periasamy road, r. s. puram, Coimbatore – 641002 Tamil Nadu, India
FOR MORE ENQUIRY, CONTACT- +91 9643264509
5. ARC International Fertility & Research Centre
ARC International Fertility & Research Centre is a Multi-Speciality Hospital in Coimbatore. They have world-class facilities to provide best in class infertility to every patient consulted and cared for by specialists. The clinic has a well-equipped IVF laboratory for ensuring improved treatment success rates of its patients.
Services Offered:
Male and Female Infertility

Egg Freezing, Ovulation

Ovarian Stimulation

Surrogacy

Intrauterine Insemination (IUI)

In Vitro Fertilization (IVF), Intracytoplasmic Sperm Injection (ICSI)

Preventing Miscarriages

Unexplained Infertility

Egg Donor

Embryo Donor

Sperm Donor

Cryosurgery

ART

PCOD/PCOS

Endometriosis
Doctors:
Dr. Mahalakshmi Saravanan
Dr. Saravanan Lakshmanan
Address: 644, Lakshmi Mills Junction, 4, Avinashi Rd, P N Palayam, Tamil Nadu 641037
FOR MORE ENQUIRY, CONTACT- +91 9643264509